How To Take care Your Skin?
As you all know there are 4 skin types as oily, normal, dry and combination.
No matter wich one is ypır skin type you also can have the sensitive type as well. Your skin can be oily but also sensitive. But with this article, we will see what can we have done for our skin care in those 4 types.
Skin Types & How To Handle Them
Dry Skin: Dry skin is the most sensitive of all. Because you have to be carefull with the sun. Your skin is already dry and you really don't want to make it worse to yourself with the sun. You have keep it in your mind that your savior is the moisturized creams and lotions. There is one important thing that you should keep it in mind is do not use cold water when you cleaning your face. Also to help your dry skin use ones a week extra virgin olive oil. Get a 1 lt glass bottle and pour extra virgin olive oil in it. Don't use that oil fvor anything but your face. Don't keep the bottle in the refrigerator. And every week get a clean make-up cotton and pour some oil. Clean your face and pour some more to other clean cotton and clean it again. Don't wash it right away, just let it on your face for half an hour.
Oily Skin: Maybe you don't really like to have oily skin but there is one thing you should know is whoever has the oily skin type are the lucky ones. Because oily skin faight with the ageing. Yes, that is true! Just take a good around you, whoever has the oily skin type they don't really show their real age right! So that's way don't worry about the oily skin. For your skin type, all you need is a good sulfur soap and that is it. Just keep your face clean with the sulfur soap and you will say good bye to all the oily skin problems.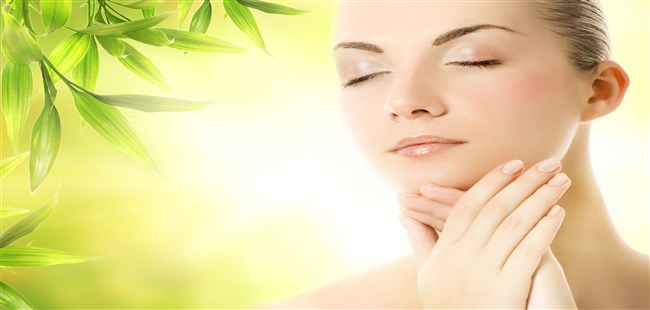 Normal Skin: For normal skin problems most of all make sure you clean your face 3 times a day. Because your skin type is sensitive as the dry skin. Ones a week use milk or soda to clean your face.
Combination Skin: This type of skin will drive you crazy. Because no matter how hard you try it's gone get acne or even worse almost anytime it wants. I know that it sounds like no matter what you do you just can't handle your mix skin problems.
Well, let me tell you something, there is the way to handle your skin problems for good. All you need to do is get a milk whole milk or whatever you can find. First, clean your face and get a peeling loofah and get yourself a sulfur soap and wash and clean your face with those. After that get a white clean towel and dry your face. After that get the milk and wash your face as like water just get the milk all over your face. Hold your face few second to get rid of all those drops gone. After that do not wash your face let the milk dry on your face. Give your face a half an hour or so. After you feel the stretch getting stronger on your face then you are ready to wash your face.
Look at the other similar posts:
Category: Health And Beauty