Simpsons, do not forget the "Whoever pollutes it cleans." rule. "Escape is impossible, Simpsons" We pollute the house together. So, we have to clean up all...
How to Getting Rid of Ants Some seasons ants can be a big problem around the house or for your backyard. Ants are little, but...
Surprising Uses for Rice Around Home We use rice for a lot of delicious meals, and it is always in our pantry. Rice always appeals...
How to Get Rid of Weeds Do you like gardening? Gardening is one of the peaceful hobbies that you can do. We take a lot of effort...
Ways to Remove Water Stains From Wood Food furniture is elegant and beautiful, but the stains can be tough sometimes. Maintaining is more important than...
Surprising Uses of Wax Paper Wax paper is an indispensable part of the kitchen. We generally use it for baking. Wax paper has non-stick properties...
Practical Tips for Kitchen Cleaning Prepare meal is fun but when it comes to cleaning annoying part is started. In fact, kitchen cleaning is not...
Renovate Your Old Door By Painting If you decide to renew the decoration of your home, you must consider what you can do with the...
How to Clean Baby's Room Cleaning baby's room is important and affects your baby's health. Every parent wants to prepare a clean and safe environment...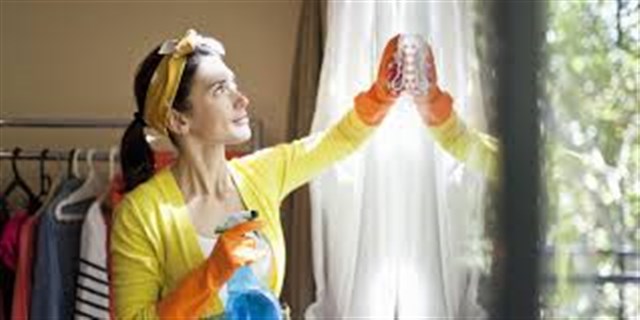 Cleaning of windows Cleaning of windows is one of the hard and time-consuming jobs. Right methods and products can make this job easier than usual. Always...