How to Remove Traces of leather goods?
How nice is family meeting. All families with children and grandchildren always a nice meal and talking, your mischievous grandson suddenly begin to be more cheek by jowl with your leather sofa which we bought a new one. Even how much we dont want to know, we know that  grand sons stick gum on the leather sofa.
Having a leather sofa is an annoying little bit. But there is nothing to say. They can not even nail the little ones. They are not but we can not junk these leather sofa. We pull the gums but stains are so stubborn and somehow not clean compeletely. What should we do then? Of course, we need to know how to remove the traces of leather goods.
Annihilate trace of gums on the leather sofa
Just take a clean sponge or towel soaked in warm water.
Then rub part of sofa where is the gum trace by gentle.
After thoroughly rub the rest of the trace, the gum is not outwardly excess and if there is a kind of thing, make sure you get pulled with the help of your fingers.
Later, with the help of clean water soaked a new sponge or towel and wipe the area thoroughly with soap thoroughly track you with this.
As a final step, the milk or olive oil will get help. Milk and olive oil in a clean cloth persist remaining traces of wipe thoroughly and allow the gum goodbye.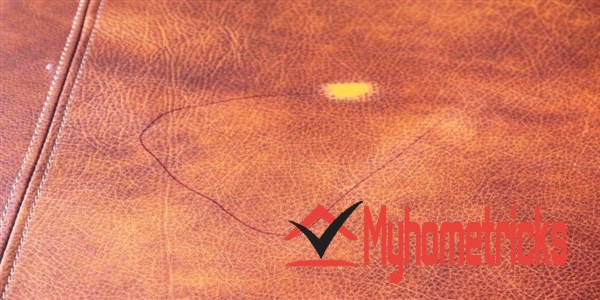 Clean trace of leather with frozen towel
Soak thoroughly a clean towel and put in your freezer and freeze well.
Take your frozen towel, put on your leather couch chewing gum stuck. Through this process will be thoroughly hardened gum is stuck.
Thoroughly frozen gum with the aid of a fine instrument slow and careful excavation. Any credit card or something similar will see this job easily.
After you have finished scraping, thoroughly clean your seat with its own cleaning supplies.
Need to keep in your mind
How to Remove Traces of leather goods?
We hope that our article will help you clean your leather goods. But leather goods who is a few things you have in your mind cleaning How to remove traces of leather goods to remind you? We did not finish the article.
Try this method that we told you above in this article before apply to your new leather goods. Because espaecialy leather goods are not forgive the mistakes that someting no return.
If you do not know very well the application of iron or hot towel technique. Dont do that.
Never clean your leather goods with the extremely hard tools.
Keep the home constantly leather cleaning products.
When the little guest comt to your home dont forget, cover your leather sofa with rug.
Look at the other similar posts: