How to Remove Difficult Stains?
We begining to difficult stains which is the big trouble and suddenly happening at home. I explaining solution of the fight with the  unknown stains in this article. By the way you will save Money and time.
What way to fight with alcohol stain, How to Remove Gold Stains? How We Remove shoe stains? How to Remove Paint Stain on the Glass? How to Remove the Paint Stains on fabric? Let's start.
What way to fight with alcohol stain
Alcohol stains is one of the most difficult and stubborn stain that we know, so we begining to how to remove difficult stain article with this trouble. Let learn together how to remove alcohol stain from the various goods.
Clean with shampoo to part of the clothes where has a alcohol stain immediately then buffer.
If your wood is polished and exposed to alcohol stains, wipe the area with the help of cork stoppers with alcohol stains. If there is no cork, moisten with turpentine and then complete the polishing process.
If your alcohol stain on solid wood, you can use ether or gasoline.
How to Remove Gold Stains?
Gold stains unlike to other stains. Gold stains are more annoy us compared to other stains. So I explaining what you need to do for remove gold stains in how to remove stains article.
Our gold is dirty and they do not look as bright as before, we have added 15 grams of grated soap with 100 grams of ammonia into taking just 1 liter of water.
Taking our golds and we leaving them in to the mix for one hour what we prepared before, but care about just one hour not any more.
We received our gold jewelry through the mixture, rinsed by the cold water and clean by the leader cloth.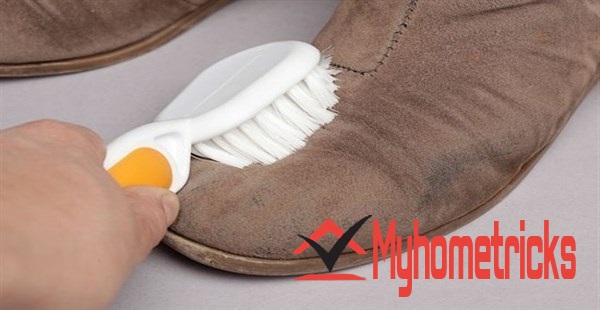 How We Remove shoes stains?
Shoes stains are kind of stains  not only bother us but also bad for our budget.  Some times our new shoes are exposed to stain and lost all the atraction and beauty at first day.  so Lets check it out that how to remove difficult stains article and learn how we can fight with the shoes stain.
If there are heavy spots on the shoes, you just get rid of these stains is possible thanks to Vaseline.
For stubborn stains, apply glycerine to mold a cloth and clean shoes thoroughly.
In sports shoes, thoroughly you must have an old toothbrush dipped in gasoline is enough to remove the stain.
If your shoe is a shoe in bright colors, this time around a clean piece of gasoline if you soak and clean, you'll will get rid from the stain completely.
If your shoes are not clear in the dark shoes, soak a clean cloth in alcohol, this time not gasoline. You will both have been clean stains and polish your shoes.
Cleaning of varnished shoes are a job requiring attention also. So do not forget to clean by varnished lemon juice or milk with the help of your shoes.
If you are one of the can not leave from the suede shoes, then your shoes are constantly gets dirty. Such as this case instead of the get panic brush your shoes after holding to vapour. But dont brush when your shoes still wet you should wait to become to dry.
For your patent leather shoes, You can use Vaseline or olive oil to prevent cracking problem. Do not store your patent leather shoes in a cool place because heat can cause cracking of your patent leather shoes.
If you are tired Brown your shoes and want to change color to black for the get new shoes, rub with raw potatoes before paint shoes and dont forget polish your shoes after painting.
How to Remove Paint Stain on the Glass?
We are preparing for the winter our house and that's why some of us prefer to start painting their houses and clean for winter. But leaping paint adhesion is taken by the beauty of our glass in our house. Well what are we need to do for remove paint stains in our glass.
Dont hesitate the use razor for the clean paint stains if the stains are not so big.
But if you have big and stubborn stains, you should get help from the alcohol, First soak with the alcohol than clean with the razor.
How to Remove the Paint Stains on fabric?
If you have not yet poured paint on your fabric and the stain has not trace, it means we need immediate help to turpentine. Pouring paint onto the fabric is no longer a stain has become solidified, Things to be done at that time the fastest way to wash your hands thoroughly with soap and stain the fabric to the stained portion of the fabric in the soapy water afterwards to leave.  After a couple of hours to soften the paint stain removing the soapy water, thoroughly excavated section where the stain with the help of a knife. As a final touch, the fabric wipe thoroughly with turpentine.
Note:
For this article, "lifting difficult stains" terms have been used in searchs.
Look at the other similar posts:
Category: Cleaning