What Do you Know About Nutritions?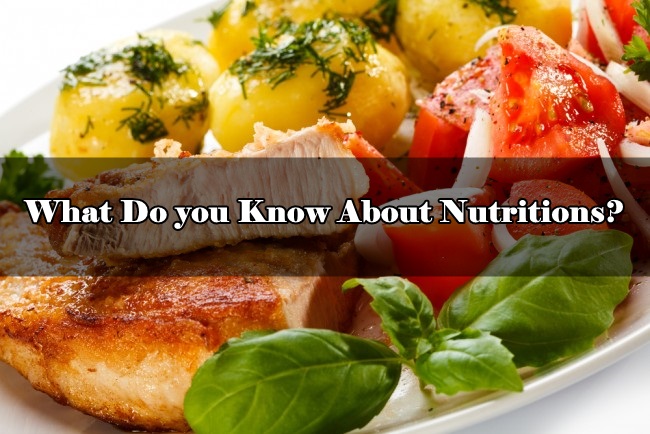 Balancing Your Diet
The nutritional value of any diet depends upon a good balance of all the essential nutrients. The best way to achieve this is to eat a variety of foods from all the different food groups.
Try to eat at least one balanced meal every day, and limit unhealthy snacks.
Increasing Fiber
Serving whole-grain bread Switch from white to whole- grain bread, and use less filling and more bread in sandwiches.
Varying salads Mix beans, rice, or pasta into green salads.
Eating healthy snacks Serve whole-grain toast with peanut butter instead of sweet cookies.
Reducing Sugar
Cutting down gradually If you add sugar to drinks, reduce the amount gradually, and you will not notice the difference.
Buying fruits Keep fruits handy to replace sugary snacks.
Adding mineral water Dilute fruit juices with mineral water to reduce natural sugar intake.
Reducing Fat
Using substitutes Consider using ground turkey in recipes instead of ground beef or lamb, since it is much lower in fat.
Spreading butter thinly If you like butter on bread, soften it first for a few seconds in the microwave so that it will be easy to spread thinly.
Recommended Daily Intake of Essential Foods
Choosing food for a balanced diet
To achieve a balanced diet, you should eat the right amounts of the foods that provide protein, vitamins, carbohydrate, fiber, and minerals every day. This pyramid shows the number of servings of each type of food you should eat, and lists a selection of sample servings.
Fatty and sugary foods None, or very small amounts: Cakes, cookies, canclies, chips, and sıtgaıy drinks
Meat, poultry, fish, beans, eggs, and nuts
2-3 servings: 2-3 02/55-85g lean meal, poultry without skin, or oily fish; 4-5 oz/ 715-140 g wh ite fish; 2 eggs (up to 6 per week); 10 ½ oz/300 g cooked beans; 2 tbsp/30 ml peanut butter
2-4 servings: 1 piece fresh Fruit; 2 tbsp/30 ml canned fruit; 3 ½  ft oz /100 ml fruit juice
Bread, cereals, and potatoes 5-17 savings: 1 slice bread; 3 ½ oz/100g boiled potatoes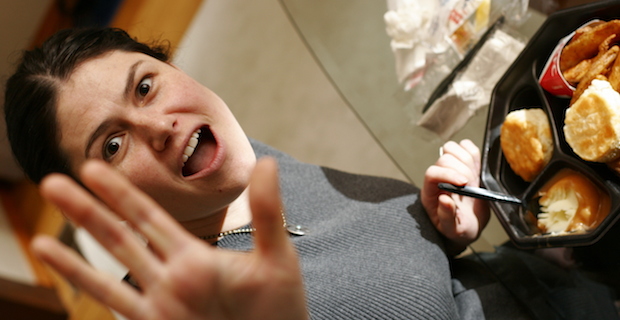 Eating the Right Nutrients
A well-balanced diet should include all the vitamins and minerals listed below. Many of them cannot be stored in the body, so they need to be included in your diet on a daily basis. Specific dietary requirements vary from person to person but use this chart as a guide.
[table id=2 /]
Look at the other similar posts:
Category: Food Knowledge