How To Work With Stretch Fabrics?
Knowing how to work with stretch fabrics makes it possible to sew your own leggings, which these days are a wardrobe essential. They are so quick and easy, you could make any number of them.
You Will Need: 170m (1 1/8 yd) of 90cm (36in) wide stretch jersey fabric without nap. Waist length of 2.5cm (1in) wide elastic. Matching thread.
You could use
Any medium- to heavy- weight stretch jersey fabric, such as the marled cotton/ Lycra jersey used here, cotton jersey or tracksuiting.
Note: This pattern is unsuitable for non-stretch fabrics.
Sızes
To fit size 10. 12. 14 or 16 Finished length From waist 102cm (39 ¾ in)
Making Pattern
Following Pattern and Layout Diagram on page 70. draw out pattern pieces full size – one square represents 5cm (2in) Hem allowance of 3cm (1 ¼ in). casing allowance of 4cm (1 ½) in and seam allowances of 1.5 (5/8 in) are included throughout. Transfer all pattern markings onto pattern pieces.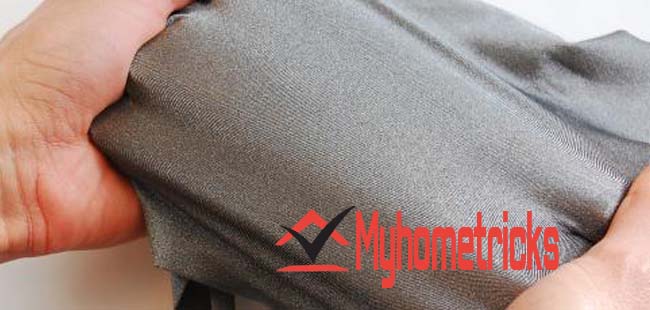 Adjusting The Size
Pattern given is for size 12 To adjust size, cut through pattern pieces along dotted line For sue 10. overlap pieces by 1.25cm (1/2 in). For size 14. insert a strip of paper  2.5cm (1in) wide. For size 16. insert a strip of paper 2.5cm (1 in) wide Re-draw waist and hem cutting lines.
Cutting Out
Fold stretch  fabric in half lengthwise with right sides facing, and pin pattern pieces to stretch fabric following Pattern and Layout Diagram Cut out all pieces and transfer pattern markings onto stretch fabric.
From fabric: Front – cut 2; Back – cut 2.
Making Up
All seams are stitched with right sides facing using a narrow short zigzag stitch. Trim seam allowances to 1cm (3/8 in), neaten raw edges together and press seam to .one side
Matching notches stitch Fronts and Backs along outside leg/side seam and inside leg seam. Trim and neaten seams an press towards back.
Turn one leg right side out and slip this leg inside the other so that right sides are facing Matching waist edges and inside leg seams, stitch legs together along centre front and back crotch seams. Trim and neaten seam press towards left leg.
Fold 4cm (1 ¼ in) casineallowance to wrong side around waist edge and turn under raw edge Stitch casing in place close to both folded edges leaving an opening in lower: of stitching to insert elastic. Press.
Cut length of elastic to fit waist, and thread it through casing. Join ends securely and stitch casing opening closed.
Fold 3cm (1 ¼ in) hem allowance to wrong side around lower edge of each leg and turn under raw edge, stitch hem in place close to both folded edges. Press.
Look at the other similar posts:
Category: Hobbies and Crafts